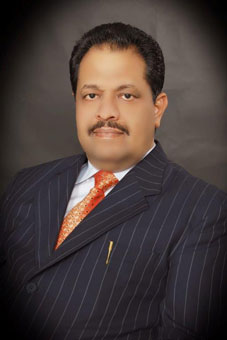 Just as the 21st century has started with new hopes and inspiration in the world where capital is plentiful and technology has changed everything, the main constraint facing business today is the shortage of talented workers. Skilled and hardworking personnel are the key factor in determining the success of any business.
As hardworking workforce is the backbone of every organization. The success of the organization depends on the sincerity, honesty and hard work of its workers. Finding people with the skills, experience, positive attitude and personal qualities is not that much easy.
Qureshi Manpower Bureau has a burgeoning consulting business, basically providing executive level placements. We have sum of talented individuals who understand the types of candidates needed by the companies are hiring not for growth but to fix problems and candidates are supposed to be technical enough to face the challenges. We have a profile for these types of candidates who be call business builders. These are the people who are very focused and directed towards their job. They can do anything very efficiently and on time.
Qureshi Manpower Bureau is committed to find the best people for its client. Our long history in Pakistan, strong presence in kingdom in Saudia Arabia, connections with overseas excellent reputation and continual advertising enable us that for Qureshi Manpower Bureau has always the best candidates. As the competition of today's incredible, dynamic global market is becoming much more complex every day as it was in past; over main principle will be produced the products and service at world-wide standards much more economically then over local and international competitors. The traditional and well-known Qureshi standards shall never be compromised even under the hardest conditions.
Our results are proven, our quality of work and the number of worker force is much better than the other competitors in the market. If you are foreign company, or a Saudi business concern doing business in Saudia Arabia or Gulf countries then I invite you to contact and a top to over media representative. We have the largest volume of fresh bilingual resumes and huge database of skilled and unskilled workforce and I am sure that you will not be disappointed by our services.
I would like to extend by best wishes of success and happiness to our clients. Today recruiting from Pakistan has taken an ethical turn, if you support our objective, let us supports yours.
Muhammad Asghar Qureshi